UK Heat Transfer Society - President's Lecture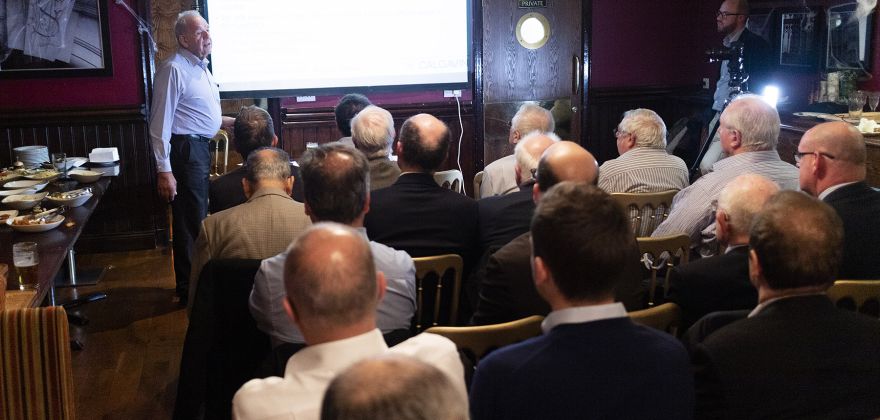 CALGAVIN®'s Managing Director Martin Gough will be celebrating 40 years in the area of enhanced heat transfer, when he gives the UK Heat Transfer Societies President's lecture on Thursday 17th October 2019 at the Barley Mow in Central London.
The presentation will be "One Man's Contribution to the field of Enhanced Heat Transfer"
A need… a challenge… an opportunity… 'A Mission'… So how can you spend nearly 40 years following this pursuit and still find it interesting?
Martin Founded CALGAVIN Limited, in 1980 to research and develop thermal solutions to improve the performance of tubular heat exchangers and reactors. He developed the now widely used hiTRAN® tube-side enhancement systems.
On what will surely be an entertaining and colourful stroll through a rich and deep history of the heat transfer industry, and in his own indefatigable manner, Martin will talk about aspects of technology development and application engineering. From humble beginnings to what has now become a science and research lead business of the future.
Martin will punctuate his presentation with images of the past when international communication was by telex, slide rules were in vogue, the first 386 chip computer arrived and even before HSE was considered to be important!! Digression and even touches of nostalgia will undoubtedly ensue.
Martin will idiosyncratically finish the evening with a toast to British Manufacturing and Engineering and to the future of the United Kingdom.
The venue is The Barley Mow, 104 Horseferry Road, Westminster, London, SW1P 2EE.
The meeting will start at 7 pm with a buffet from 6.00 pm with the nearest London Underground stations being St James's Park and Victoria.
Refreshments and buffet will be kindly provided by CALGAVIN Ltd.