Power
The Power industry is proportionally moving towards renewables and is providing exciting new cooling challenges. Even for traditional power generation, energy efficiency to meet environmental legislation is a high priority.
Optimising both cooling systems and heat recovery is where CALGAVIN® provides the answer to the global challenge.
Electric Efficiency
The consumption and future projections for electrical generation, both domestic and industrial, is increasing at a rapid rate globally.
CALGAVIN® products have been used significantly to provide effective cooling of compressors, transformers and turbine equipment, generating a significant stream of business to the company. Preheating of fuel to heat water to steam to drive the turbine, maintaining effective heat transfer for fuel cell exchangers, or contributing to energy storage from solar power can benefit from increase heat transfer. Laminar conditions can be overcome and ensuring the vaporisation of gases can be secured using CALGAVIN's technology.
CALGAVIN has helped energy producers keep plants running optimally for DEWA, TEAS, General Electric, Dolphin Energy Ltd and Fuel Cell Energy Ltd. Listed below are the vital applications where hiTRAN® products can achieve energy targets.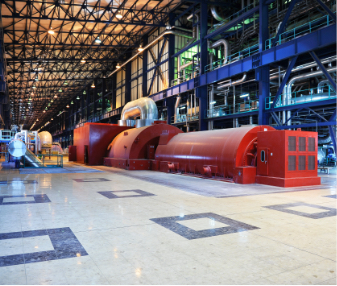 Power applications