CALGAVIN Secure Planning Permission for new HQ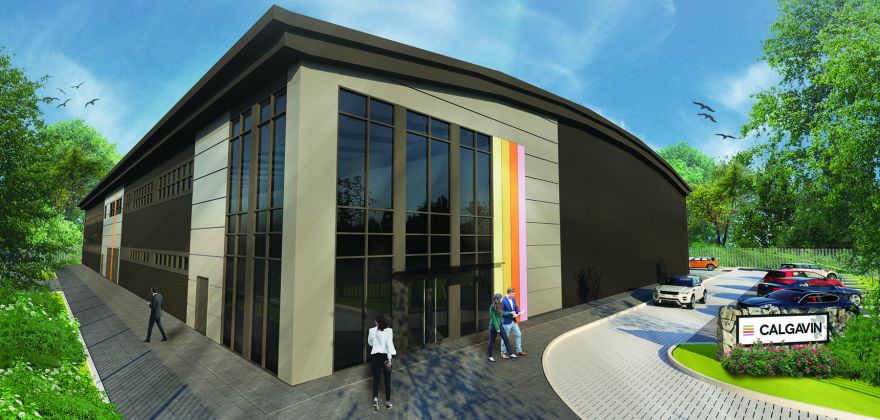 CALGAVIN, Chemical Engineers and Process Enhancement Developers, based in Alcester, Warwickshire has secured planning permission for its new Headquarters building on the Arden Forest Way development in Alcester, less than 1 mile from its current facility at Minerva Mill.
CALGAVIN's Managing Director & founder Martin Gough has been diligently working with GRAFTONGATE, the developers to achieve the necessary planning permission through the lengthy planning process at Stratford-upon-Avon District Council.
This move is necessary to expand the company's global business opportunities. More, 'fit for purpose' space is needed to develop and test its new high value products, increase production, and build a much larger laboratory with improved product development space. This very significant investment will increase manufacturing efficiency and provide long term benefits right across the production and shipping process. A purpose built 'home' for CALGAVIN's innovative future.
The new building is to be known as the Centre for Flow Processing and will be the focal point for the integration of both commercial, application specific research, with fundamental university led research underpinning its science and engineering-based business. The company is well supported by a number of UK and European Universities and in particular its partnership with the University of Birmingham department of Chemical Engineering. This combined development approach positions CALGAVIN at the forefront of its science led technology.
Having all the facilities under one roof this unique integrated business will be able to continue to grow its 90% export success providing a mix of employment opportunities and hands on experience for students and post graduate engineers.