Bottom of the Barrel (BBTC) Conference & Exhibition 2023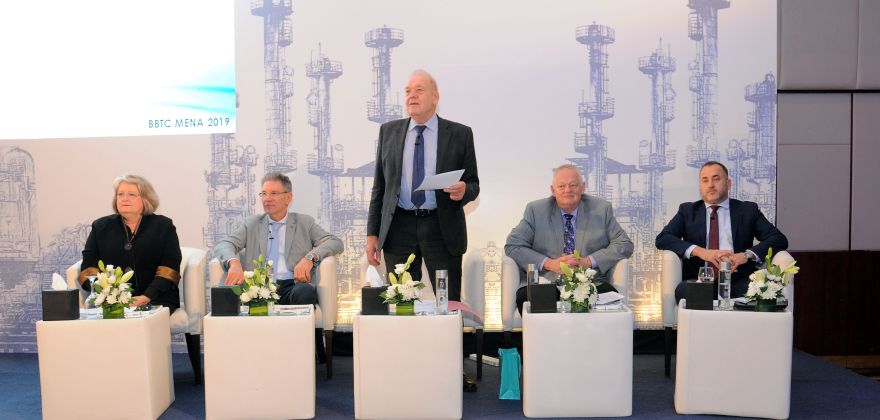 Martin Gough (Managing Director) and Nathan Hill (Technical Sales Engineer) will be on the stand and happy to discuss your heat transfer and enhancement questions. Martin (standing in the image above) will be presenting at 13:50 on day 2 on "Future Proofing with Energy Efficiency - Low-cost, High ROI Solutions".
Event Information
The 9th edition of BBTC MENA 2023 - Bottom of the Barrel & Catalyst Technology Conference, is back to help Middle East refiners address the challenges and identify the opportunities, as they aim to achieve higher levels of productivity, competitiveness, resilience & profitability through upgrading heavier lower value components and increasing conversion to curb low-value fuel oil production.
Middle East Refiners and their counterparts will gather at BBTC MENA 2023 to explore the best strategies and solutions for increasing conversion, improving & diversifying products, further integration with petrochemicals, reducing emissions and increasing margins.
The event will also focus on catalysts, as they play a central role in reaching these objectives: Making the right selection in terms of catalyst management, waste management, and different recovery & regeneration techniques to identify the best operational strategy for the future.