Looking forward to ChemUK 2021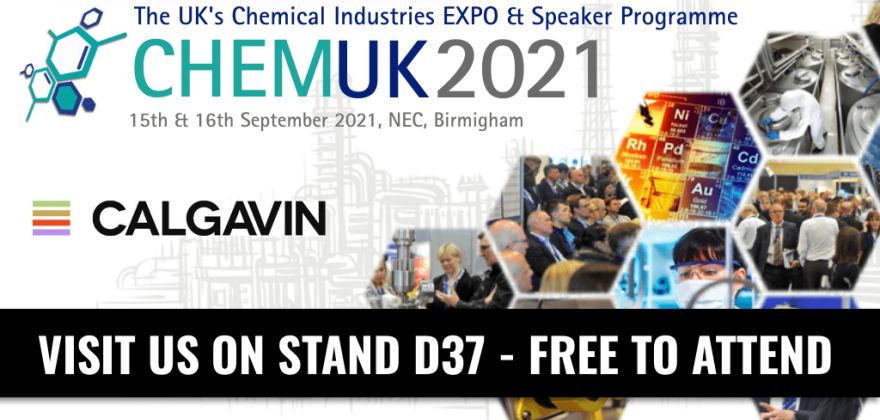 The next edition of the ChemUK Show will be taking place in Birmingham, UK during 15 – 16th September 2021.
CALGAVIN® have a stand at this event (D37) with Martin Gough (Managing Director), Tom Higley (Sales & Business Development Manager) and Chris Roberts (Marketing & Communication) in attendance and looking forward to discussing your heat transfer enquiries.
Tom will be giving a presentation at the conference on "Retrofit Solution Improves Condensate Product Retention."
CHEMUK is the UK's only trade show dedicated to bringing together the multi-layer Chemicals/Chemical Product development, specification & processing/manufacturing communities, with crucial supply chain supplier groups.
With some 2,500+ specialist businesses contributing to the UK's chemical industry – embracing raw materials, chemicals, intermediates & consumables, equipment & apparatus, high tech innovation streams, sub-contracting & business services and much more, CHEMUK is the event where the UK's chemical industries meet.