CALGAVIN shortlisted for the Energy Industry Council awards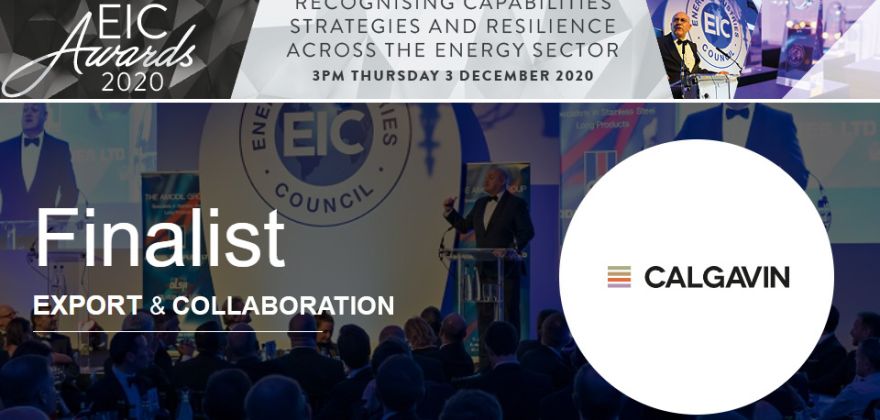 CALGAVIN are excited to receive the news that we have been shortlisted for the Energy Industry Council (EIC) 2020 awards in the Export and Collaboration categories.
The EIC National Awards Dinner has been running for over 75 years, with prominent guests attending from the major operators, contractors and SMEs across the global supply chain. EIC are of course disappointed that they are unable to hold this event for members and wider supporters at a physical event, but this year it will be run as a virtual event, with the health and safety of everyone in our industry being paramount.
The EIC Awards aim to celebrate supply chain excellence within our member companies, with award categories based on the growth strategies explored in the EIC's annual Survive & Thrive report. This year EIC have received a record number of shortlisted candidates who have raised the bar in demonstrating how they have adopted these strategies to remain competitive and grow in the current economic climate.
The shortlisted companies were interview by Energy Industry Council CEO Stuart Broadley, this year by video link, with CALGAVIN interviewees being Martin Gough (Founder and Managing Director) and Chris Roberts (Marketing & Communications).
This led to an article in the EIC Survive & Thrive edition IV magazine (on pages 46 & 47) earlier in 2020.
The virtual awards will take place on Thursday 3rd December 2020.